We're praying and expecting the Lord to give us, individually and as a church, our greatest year of spiritual growth ever! We will update this page with information, instruction, and resources as we move into 2022.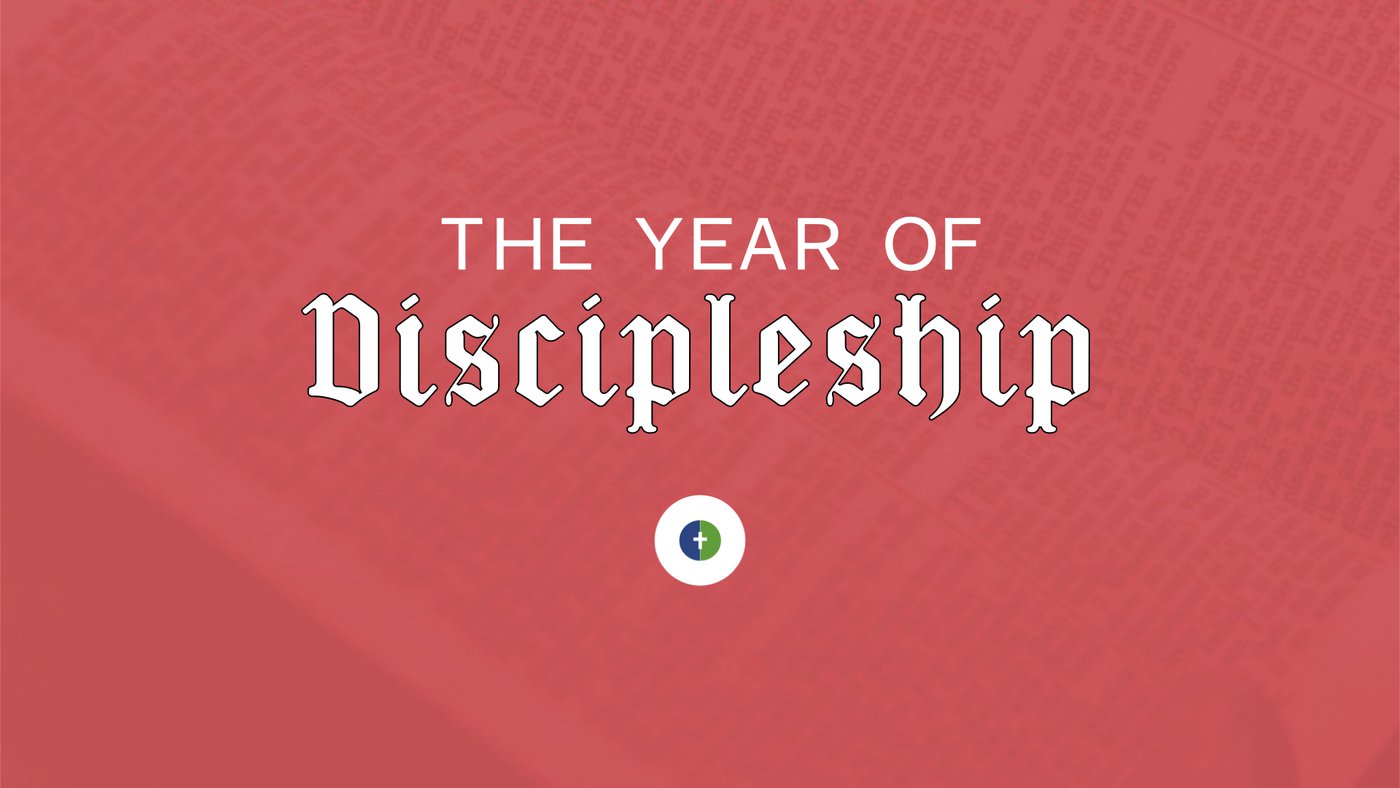 F260 Bible Reading Plan
Join us for our 2022 Bible reading plan, F260. This is a plan for busy believers that highlights 260 foundational passages of Scripture that every disciple should know. It's 5 days/week, about 2 chapters/day, with 2 memory verses per week.
There are a few different ways you can access the daily/weekly reading:
Download the PDF below
Grab a physical copy at Next Steps in our church auditorium
Watch our social media for a weekly post
Search F260 on the Bible app under reading plans (Note: it does not include 2 days off a week, so you will need to factor those in on your own)
For kids, we can provide you a copy of Foundations for Kids for $10. Contact Tiffany at tiffany@friendshipwired.com to purchase or to find out more.
USE A HEAR JOURNAL
Our goal is reading Scripture, or utilizing a reading plan like F260, is not to check it off a to-do list or to do our Christian duty. Rather, the goal is to hear from God! We engage with the Lord through His Word to know Him more, to understand who He is, what He is saying to us, and to respond in obedience and faith. A great tool is to use a HEAR journal. Below is an example of how to do this. This is also included in the F260 download above.
If you've never done something like this, start slowly and try to do 1-2 days a week. The goal is to build up to reading and engaging with His Word on a regular basis.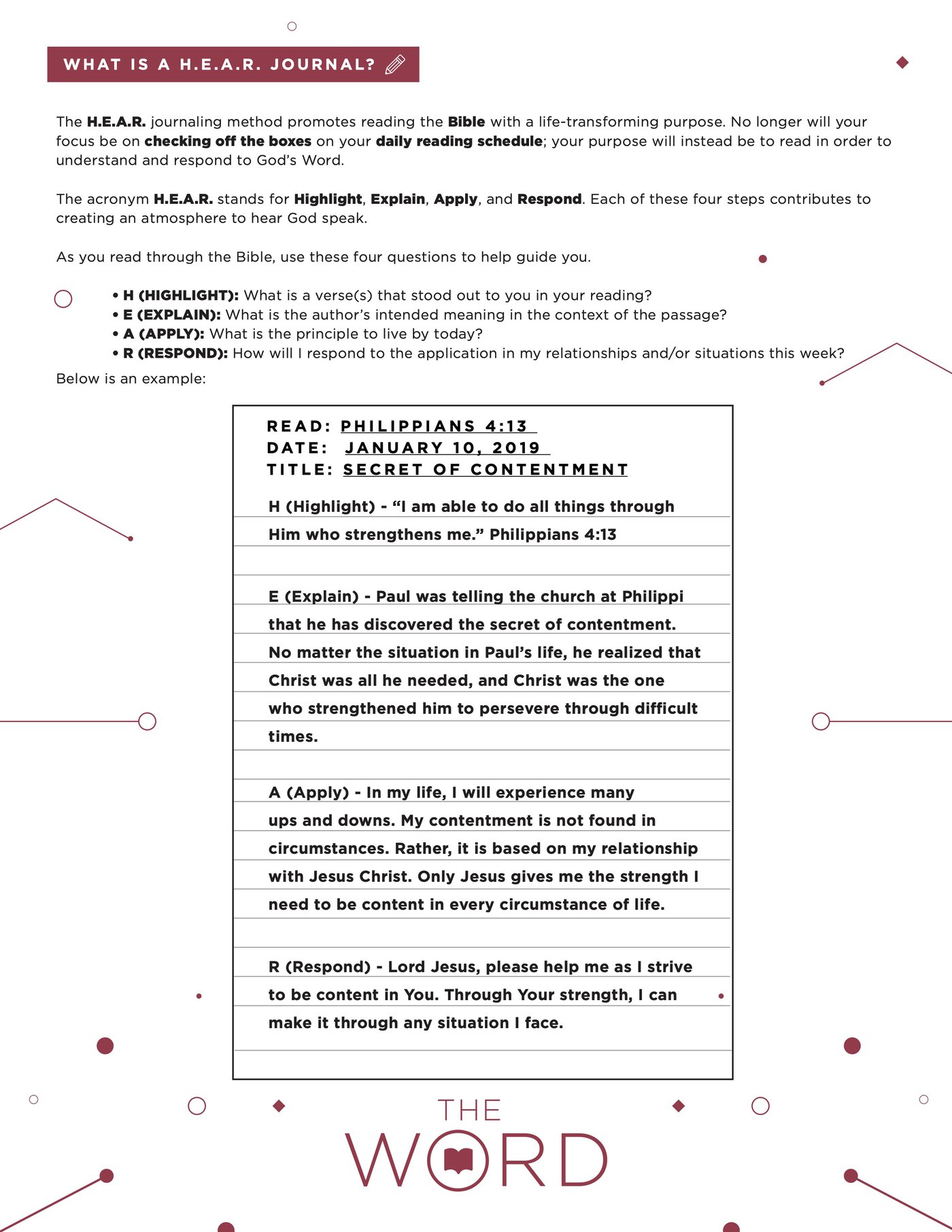 *Info on Groups & Classes to come!*