This year we will continue to GROW DEEP in the gospel so we can GO WIDE with the gospel. In other words, we are expecting God to use us to help many others come to faith in Christ and to grow in Him in 2023!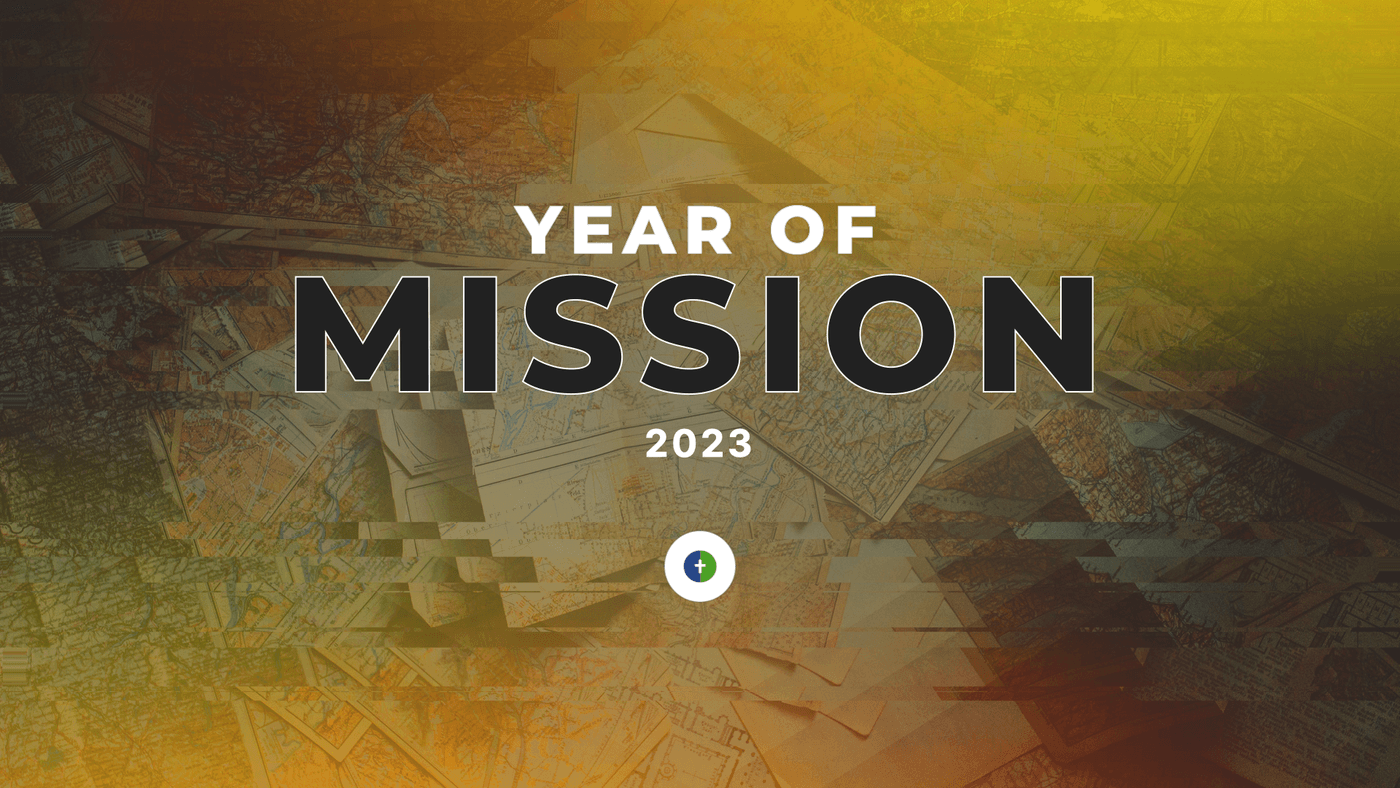 join us in THE YEAR OF MISSION Bible Reading Plan
Join us for our 2023 Year of Mission Bible reading plan. This plan does not go through every single chapter & verse, but instead serves as an overview of God's big story. We will read 24 entire books (15 OT, 9 NT) with selected chapters from several others. It is designed to provide a basic feel for and understanding of the scope of the Bible without getting us bogged down in the more difficult sections. It will also incorporate Scriptures from each of our six sermon series in 2023. It follows a 5-day a week format with roughly three chapters of reading per day. We hope this will be a resource to help you engage with and grow in God's Word this year.
There are a few different ways you can access the daily/weekly reading:
Download the PDF below
Grab a physical copy at Next Steps in our church Auditorium
Watch our social media for a weekly post on Saturday mornings
USE A HEAR JOURNAL
Our goal in reading Scripture, or utilizing a Bible reading plan, is not to check it off a to-do list or to do our Christian duty. Rather, the goal is to hear from God! We engage with the Lord through His Word to know Him more, to understand who He is, what He is saying to us, and to respond in obedience and faith. A great tool is to use a HEAR journal. Below is an example of how to do this.
If you've never done something like this, start slowly and try to do 1-2 days a week. The goal is to build up to reading and engaging with His Word on a regular basis.
LISTEN TO SUNDAY SERMONS
During 2023, we are making our way through six (6) sermon series.
Leadership in the Church (4 wks)
Acts: The Church on the Move (17 wks)
Summer in the Psalms (9 wks)
Ten Words to Live By (11 wks)
Romans VIII: Life in the Spirit (6 wks)
He Is Here: Advent 2023 (4 wks)
Each Sunday's sermon ties into our personal Bible reading from the upcoming week. In other words, what we do corporately on Sundays fits together with what you are doing personally throughout the week.
Catch up below with recent sermons on audio or video.
CONNECT IN COMMUNITY
One of the best ways to grow in your faith is to engage the Word of God in community. Some of our Groups are utilizing the content from our Bible reading plan and sermon series (link to Groups page below). We will also be having some Discipleship classes as the year progresses. We hope you'll take advantage of these opportunities to grow in your faith alongside others!
SOME HELPFUL RESOURCES