WELCOME TO FRIENDSHIP!
April 18, 2021
Thanks for joining us for worship today! If it's your first time visiting Friendship (whether in-person or online), we'd love to connect with you! Please take a minute to fill out a Connection Card with as much info as you're comfortable giving us. Here you can let us know if you've made any decisions, need help taking a next step in your faith, or have any questions, comments, or prayer requests. We would be more than happy to serve you!
OUR MISSION

NEWS TO KNOW
GROUPS • Looking to connect with others in community? We have two short-term Connection Groups starting this week (Sunday night and Tuesday night), as well as ongoing Community Groups for Men, Women, and Young Adults. Learn more or sign up below.
PARTNERSHIP CLASS (Today, April 18, 12:30pm) • This class is for those who would like to join Friendship or just want to get to know our church better. It will last 60-90 minutes, and pizza & childcare are provided. Learn more below, or just stay after church to attend.
NEW TO FRIENDSHIP LUNCH (Sun, April 25, 12:30pm) • If you're newer to Friendship or just want to get more connected, join us for our next lunch at Pastor Andrew's home. Lunch & childcare are provided. Learn more or sign up below.
WORSHIP THROUGH GIVING
If you'd like to worship the Lord through giving, you can give online (link below) or at the baskets on the check-in tables outside. Thanks for your generosity! Your giving is making a difference.
CURRENT SERMON SERIES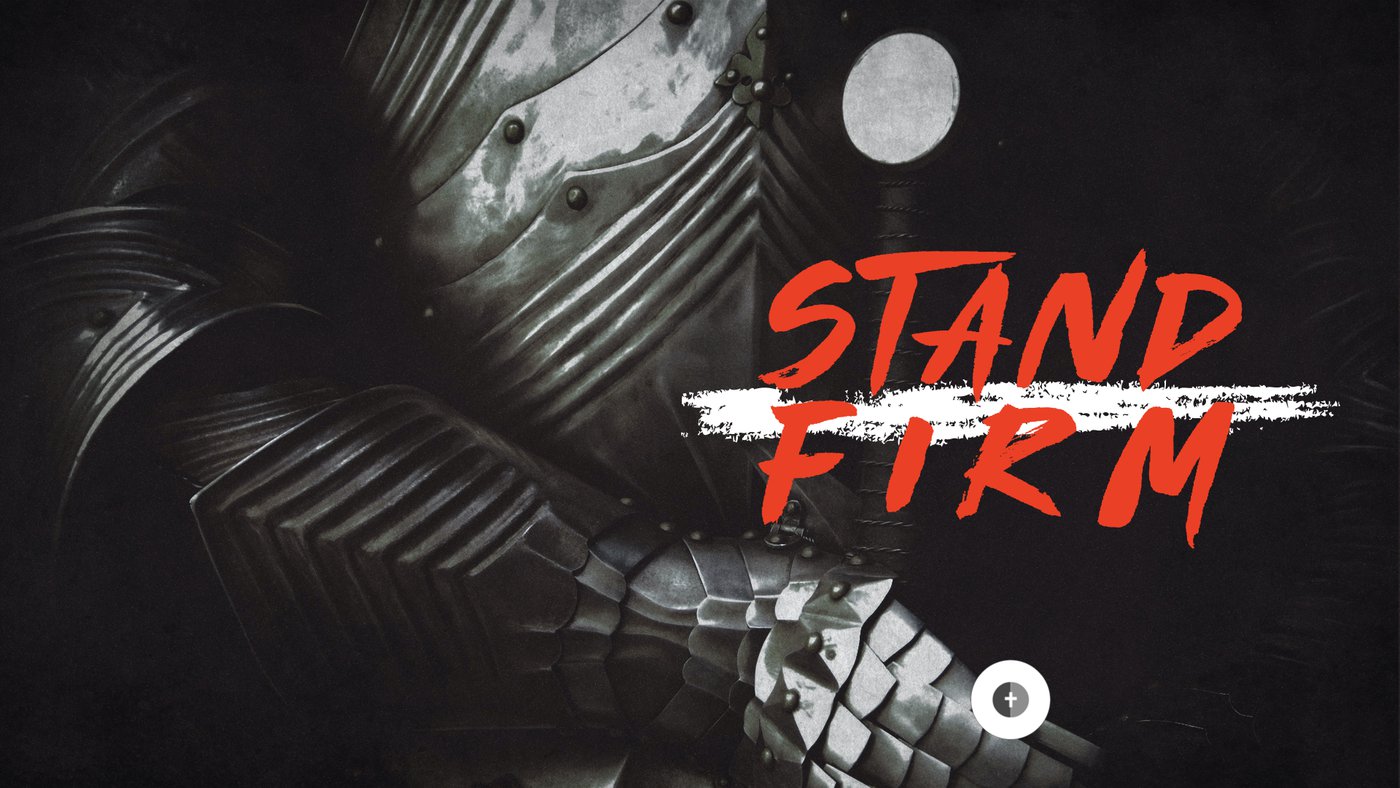 The life of a Christ-follower is not like a passive lazy river ride. Rather, it is more of a white water rapids adventure! Life on this side of heaven will be full of difficulty, conflict, and suffering, even if we follow Jesus. In fact, we may face an even greater degree of struggle because God's enemy is now our enemy. However, we can experience victory in living for Jesus. In this series, we will examine Ephesians 6 as Paul instructs us to put on the whole armor of God in order to stand firm against the spiritual warfare we face.
TODAY'S SERMON NOTES
Series: Stand Firm
Sermon Title: The Shield of Faith
Scripture: Ephesians 6:16
QUOTE:
"Like the Spartans, every Christian is born a warrior. It is his destiny to be assaulted; it is his duty to attack. Part of his life will be occupied with defensive warfare. He will have to defend earnestly the faith once delivered to the saints, he will have to resist the devil, he will have to stand against all his wiles; and having done all, still to stand."
-Charles Spurgeon
Ephesians 6:10-15 ESV
10 Finally, be strong in the Lord and in the strength of his might. 11 Put on the whole armor of God, that you may be able to stand against the schemes of the devil. 12 For we do not wrestle against flesh and blood, but against the rulers, against the authorities, against the cosmic powers over this present darkness, against the spiritual forces of evil in the heavenly places. 13 Therefore take up the whole armor of God, that you may be able to withstand in the evil day, and having done all, to stand firm. 14 Stand therefore, having fastened on the belt of truth, and having put on the breastplate of righteousness, 15 and, as shoes for your feet, having put on the readiness given by the gospel of peace.
The Shield of Faith
Ephesians 6:16 ESV
In all circumstances take up the shield of faith, with which you can extinguish all the flaming darts of the evil one;
THE ENEMY'S ATTACK IS RELENTLESS
-Who is the enemy?
-What are his weapons?
1 Peter 5:8-9 ESV
8 Be sober-minded; be watchful. Your adversary the devil prowls around like a roaring lion, seeking someone to devour. 9 Resist him, firm in your faith, knowing that the same kinds of suffering are being experienced by your brotherhood throughout the world.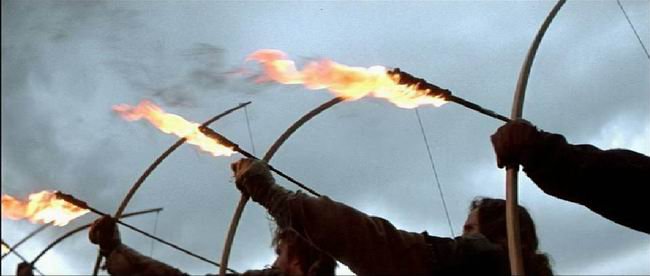 GOD HIMSELF IS OUR SHIELD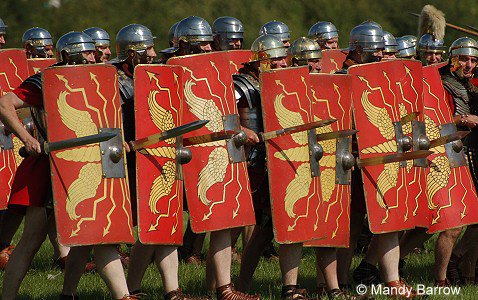 Genesis 15:1 ESV
After these things the word of the LORD came to Abram in a vision: "Fear not, Abram, I am your shield; your reward shall be very great."
2 Samuel 22:1-4, 30-31 ESV
1 And David spoke to the LORD the words of this song on the day when the LORD delivered him from the hand of all his enemies, and from the hand of Saul. 2 He said, "The LORD is my rock and my fortress and my deliverer, 3 my God, my rock, in whom I take refuge, my shield, and the horn of my salvation, my stronghold and my refuge, my savior; you save me from violence. 4 I call upon the LORD, who is worthy to be praised, and I am saved from my enemies.
30 For by you I can run against a troop, and by my God I can leap over a wall. 31 This God—his way is perfect; the word of the LORD proves true; he is a shield for all those who take refuge in him.
Psalm 28:7 ESV
The LORD is my strength and my shield; in him my heart trusts, and I am helped; my heart exults, and with my song I give thanks to him.
Proverbs 30:5 ESV
Every word of God proves true; he is a shield to those who take refuge in him.
FAITH IN GOD EXTINGUISHES THE DARTS
FAITH
Hebrews 11:1 ESV
Now faith is the assurance of things hoped for, the conviction of things not seen.
Romans 1:17 ESV
For in it the righteousness of God is revealed from faith for faith, as it is written, "The righteous shall live by faith."
Mark 9:24 ESV
Immediately the father of the child (with an unclean spirit) cried out and said, "I believe; help my unbelief!"
Luke 22:31-32 ESV
31 "Simon, Simon, behold, Satan demanded to have you, that he might sift you like wheat, 32 but I have prayed for you that your faith may not fail. And when you have turned again, strengthen your brothers."
Hebrews 11:6 ESV
And without faith it is impossible to please him, for whoever would draw near to God must believe that he exists and that he rewards those who seek him.
Our faith in our strong God who saves will shield us from the enemy's attacks.
How do we increase our faith?
CONSIDER HIS FAITHFULNESS
-in the Bible (Rom 10:17)
-in your life
-in others' lives
LEARN TO TRUST HIM BY STEPPING OUT IN FAITH
Shields are most effective when locked together.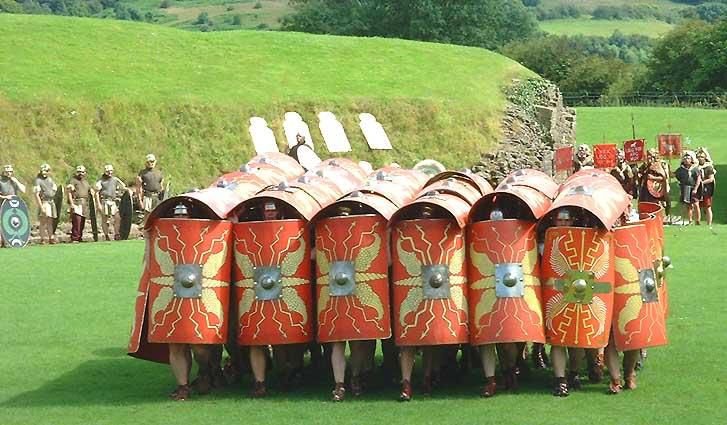 Hebrews 3:12-13 ESV
12 Take care, brothers, lest there be in any of you an evil, unbelieving heart, leading you to fall away from the living God. 13 But exhort one another every day, as long as it is called "today," that none of you may be hardened by the deceitfulness of sin.
THANKS FOR JOINING US!
Thanks so much for worshipping with us today! If you're new to Friendship, or to God and church in general, please connect with us or check out any of the links below. We'd be happy to answer any questions you may have, or to serve you in any way we can.