WELCOME TO FRIENDSHIP!
September 12, 2021
Thanks for joining us for worship today! If it's your first time visiting Friendship (whether in-person or online), we'd love to connect with you! Please take a minute to fill out a Connection Card with as much info as you're comfortable giving us. Here you can let us know if you've made any decisions, need help taking a next step in your faith, or have any questions, comments, or prayer requests. We would be more than happy to serve you!
OUR MISSION

NEWS TO KNOW
New to Friendship lunch (Sept 19th) • If you're newer to Friendship, this lunch is for you. We'll meet at 12:30pm after church at Pastor Andrew's home. You'll get to meet other new folks and learn a little more about our church and how you can get involved. Lunch and childcare are provided. Sign up below!
Gentle and Lowly: Sermon series & Groups (Sept 19th) • We will kick off a 10-week sermon series along with new Connection Groups based on the book "Gentle and Lowly" by Dane Ortlund. This will be a deep dive into the heart of Christ for sinners and sufferers. You can grab a free copy of the book at our Guest Services table, as well as sign up to join a group (or use the link below).
Serve Sunday (Sept 26th) • Immediately after church we will provide lunch & childcare followed by a fast-paced tour of the five big areas of ministry in which you can get involved. If you want to make a difference and serve others, or you just want a free lunch, this is for you! Sign up at Guest Services or at the link below.
Toys for Tots Car Show (Sat, Sept 25th, 10am-5pm) • We are supporting the personal ministry of one of our own, Andrew Jones, by hosting a Toys for Tots Car Show on our church property. If you'd like to help serve, or lend a cornhole set to be used that day, please email Andrew at twin_turbo_572@yahoo.com. Link to event details below.
We Love KC Picnic (Sat, Oct 30th) • Our picnic has been rescheduled for Oct. 30th to avoid KCSD Fall Break as well as the SC State Fair. Please save the date!
WORSHIP THROUGH GIVING
If you would like to worship the Lord through giving, you can give online at the link below, or in-person at the baskets or black boxes at the exit doors. Thanks for your generosity! Your giving is making a difference.
CURRENT SERMON SERIES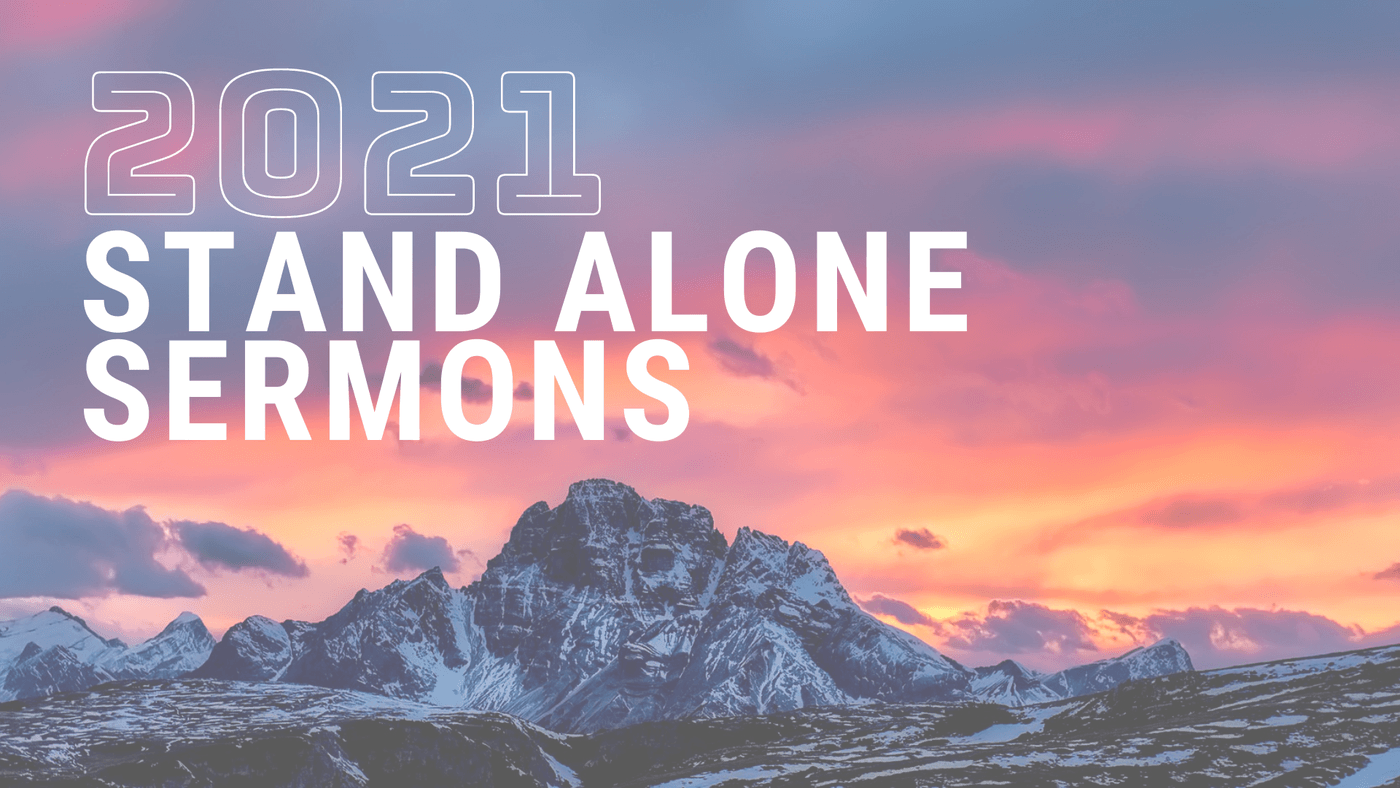 TODAY'S SERMON NOTES
Series: 2021 Stand Alone Sermons
Speaker: Andrew Tate
Sermon Title: The Gospel in Genesis 1-3
Scripture: Genesis 1-3
GRACE
-Mercy: not getting what we deserve; Grace: getting what we don't deserve
-Acronym: God's Riches At Christ's Expense
-Gospel
If we're really going to understand the goodness of grace, we must comprehend the atrocity of sin.
QUOTE:
"Till sin be bitter, Christ will not be sweet."
-Thomas Watson
CREATION
Gen 1:26-28 ESV
Gen 2:15-18 ESV
-God gives purpose to man - Gen 1:26-28
-God gives abundantly for our joy - Gen 2:16
-God gives restrictions for our good - Gen 2:17
-God provides help & companionship for the work - Gen 2:18
FALL
Gen 3:1-8 ESV
-Sin is disobedience to God's word
-Sin is submitting to the logic of the enemy
-Sin is giving in to the lust of the flesh, lust of the eyes, and pride of life
1 John 2:16 KJV
For all that is in the world, the lust of the flesh, and the lust of the eyes, and the pride of life, is not of the Father, but is of the world.
-Sin drives you to work to cover up your sin -Gen 3:7
-Sin drives you into hiding from God -Gen 3:8
RESCUE
Gen 3:8-21
-God pursues & calls out to us - Gen 3:8-10
-God comes seeking confession - Gen 3:11, 13
-God first warns of, and then confirms, the consequences of sin - Gen 2:17; 3:14-19
-God provides a garment of skin to clothe/cover -Gen 3:21
QUOTE:
"Atonement means making amends, blotting out the offense, and giving satisfaction for wrong done, thus reconciling to oneself the alienated other and restoring the disrupted relationship.
Scripture depicts all human beings as needing to atone for their sins but lacking all power and resources for doing so. We have offended our holy Creator, whose nature it is to hate sin and to punish it. No acceptance by, or fellowship with, such a God can be expected unless atonement is made, and since there is sin in even our best actions, anything we do in hopes of making amends can only increase our guilt or worsen our situation. This makes it ruinous folly to seek to establish one's own righteousness before God; it simply cannot be done.
But against this background of human hopelessness, Scripture sets forth the love, grace, mercy, pity, kindness, and compassion of God, the offended Creator, in himself providing the atonement that our sin has made necessary. This amazing grace is the focal center of New Testament faith, hope, worship, ethics, and spiritual life; from Matthew to Revelation it shines out with breathtaking glory."
-J.I. Packer, Concise Theology
THANKS FOR JOINING US!
Thanks so much for worshipping with us today! If you're new to Friendship, or to God and church in general, please connect with us or check out any of the links below. We'd be happy to answer any questions you may have, or to serve you in any way we can.