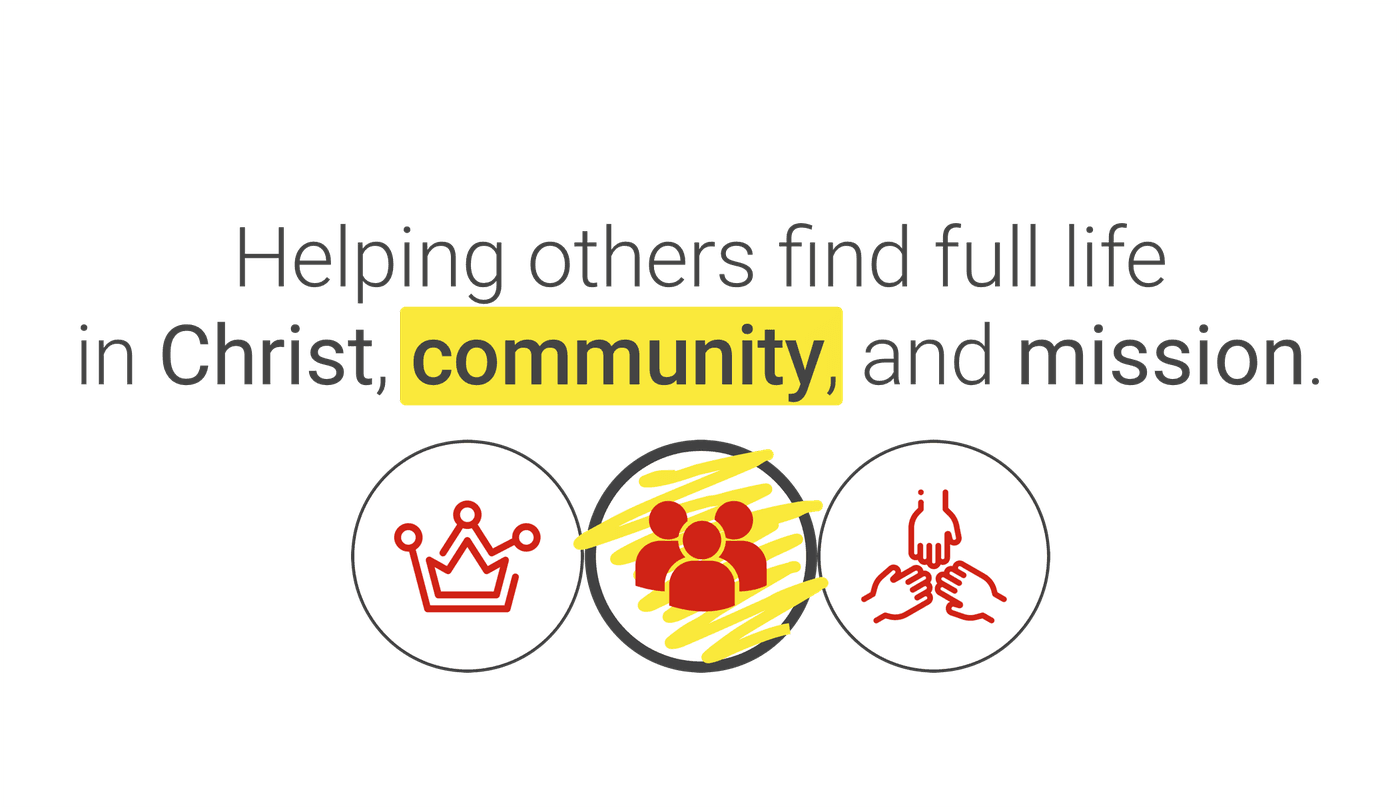 WHAT IS LIFE IN COMMUNITY ABOUT?
Life in community is all about our relationships with others in the family of God. We were designed to be connected in community, not to live in isolation. We need others, and others need us. The New Testament constantly speaks of followers of Jesus as family: brothers & sisters in Christ with God as our Father. We are called over & over to "one another" commands (59 specifically). Love one another, serve one another, encourage one another, bear one another's burdens. In other words, we cannot grow deeply and experience full life on our own!
WHAT STEPS CAN I TAKE TO GET connected IN COMMUNITY?
There are a few major ways you get connected in community at Friendship: Weekly Gathering, Groups, and Partnership. As with all relationships, these steps require commitment, intentionality, and effort.
Learn more, take a step, or read summary statements below.
WEEKLY GATHERING: The simplest and most foundational step in getting connected in community is gathering weekly with God's people. This regular time of worship together helps us to grow spiritually, meet and connect with new friends, and have opportunities to serve others.
GROUPS: Groups are about developing godly friendships in your life. As followers of Jesus, it is vital to have healthy relationships with others who are also seeking to grow spiritually. Groups are where you can give and receive mutual encouragement as you pursue the Lord in everyday life, not just on Sunday mornings.
PARTNERSHIP: This is about our commitment to God's Church. As you grow spiritually, you grow in your desire and ability to play a bigger part in supporting, encouraging, and participating in all God is doing through the local church. When you join with Christ by faith, you become a member of God's family. When you join Friendship Church, you become a partner in the gospel.
OTHER NEXT STEPS