Join us for our Easter celebration on April 9th!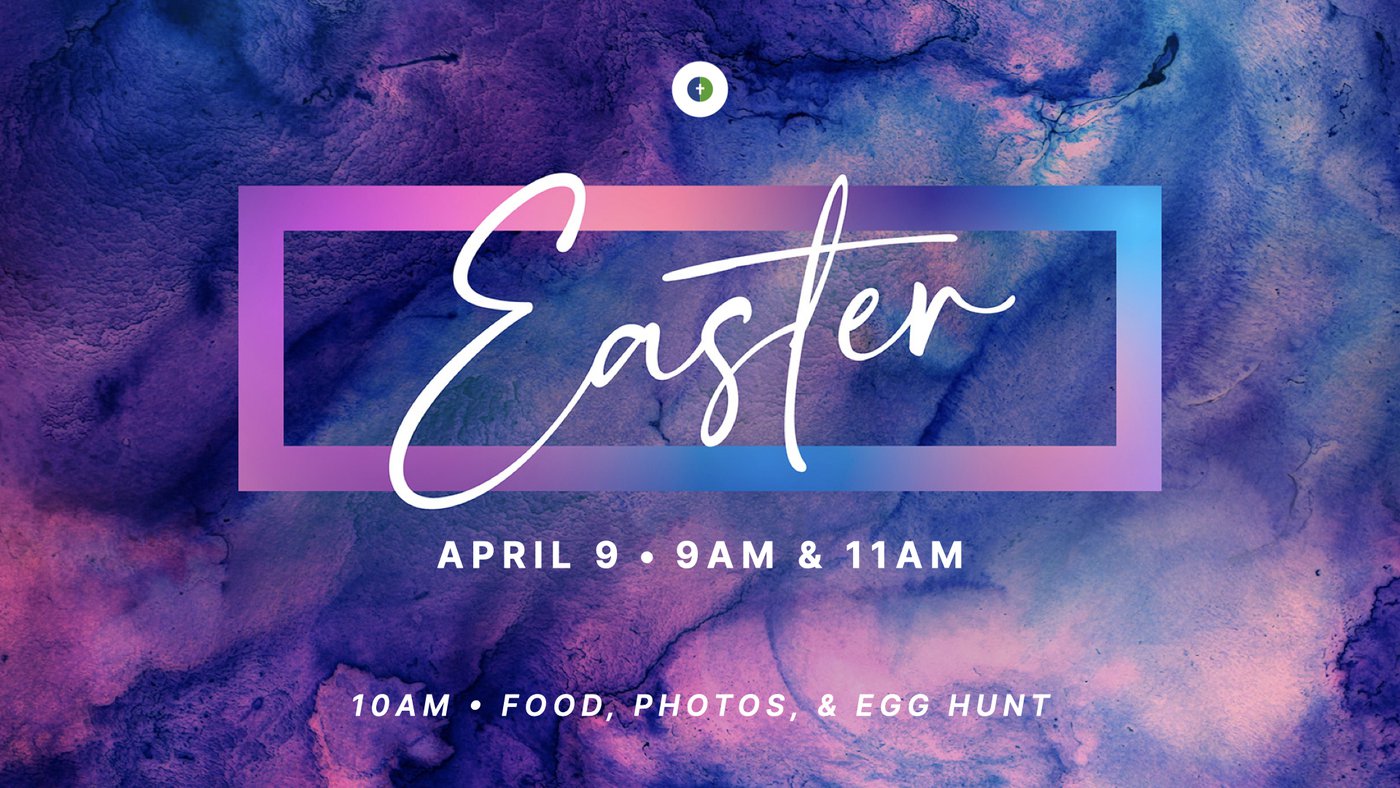 Easter 2023 is almost here! We will celebrate the resurrection of Jesus together on Easter Sunday, April 9th during two identical, family-friendly services at 9am & 11am. This will be a shorter service geared towards both adults as well as kids (including activity packets). Our Nursery will be available for infants.
Also, join us at 10am between services for a family fellowship time. You'll have an opportunity to grab some breakfast food, drink some coffee, cold brew, or juice, get a professional quality photo of your family at our photo booth, and enjoy an outdoor Egg Hunt with your kids.
Please join us! Bring your family & bring a friend as we enjoy Easter together.