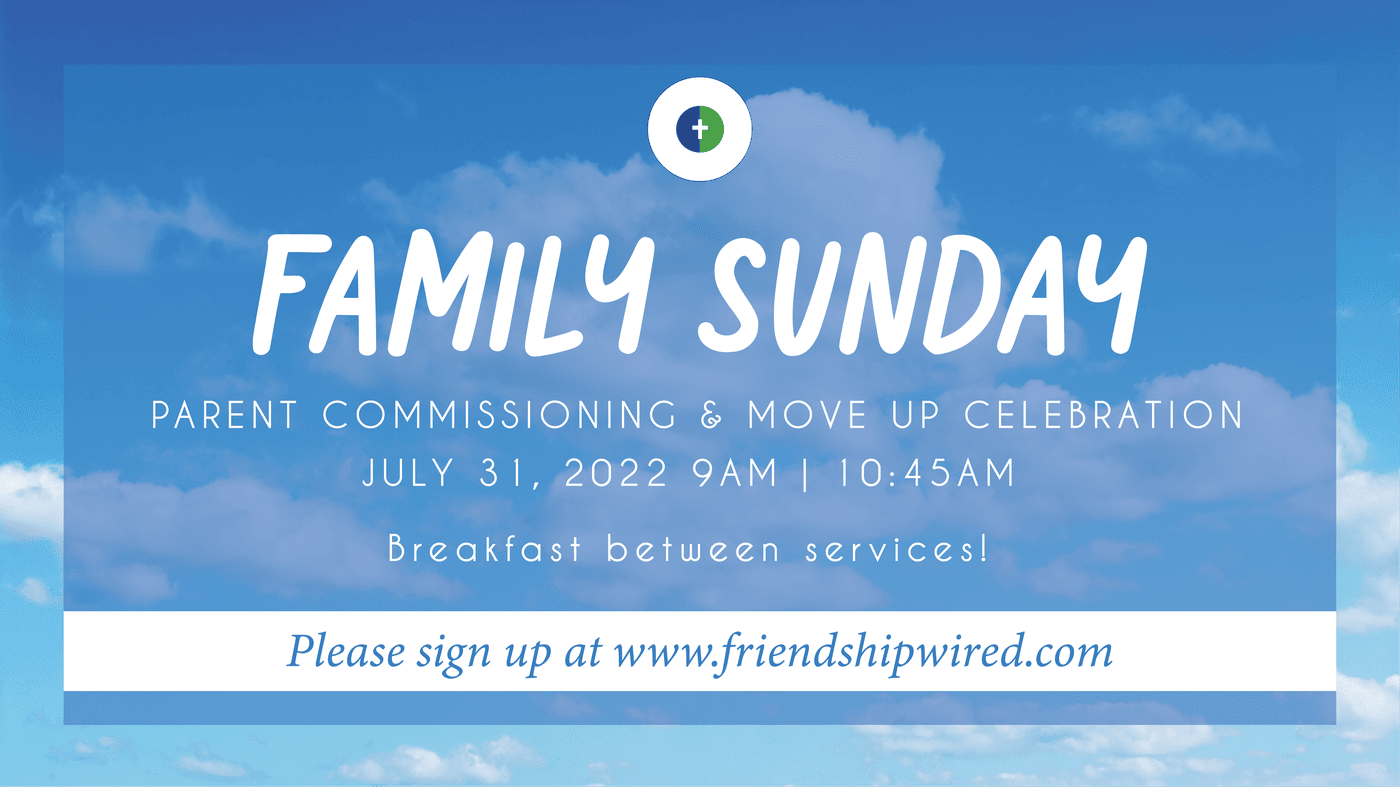 We are the Friendship family, and we live as the family of God. And while we value the opportunity for our kids to be in age-appropriate learning areas of ministry, we also believe it's important for our children to worship with the entire family. Therefore, every fifth Sunday will be Family Sunday (generally about four times a year). There will be no Kids ministry* on these days, but kids are invited into both Sunday gatherings with us.
*Nursery provided for infants
Our next Family Sunday: July 31st
On the day before KCSD students head back to school, we're having our next Family Sunday! This time, we'll be celebrating kids "moving up" into their next grade level at school & church. As part of the festivities, breakfast will be served between services. Also, we will have a special Parent Commissioning for families who would like us to pray over their babies or young children (learn more below).
PLEASE SIGN UP BELOW TO LET US KNOW YOU'LL BE JOINING US!