UPDATED 11/10/21
Each year we celebrate a Thanksgiving meal together as church family! Due to the weather forecast this year, we will not be having an outdoor service and meal. Instead, we will have our regular indoor services at 9am & 10:45am (along with kids ministry at 10:45am as usual). We will regather at the church for our Friendsgiving meal (indoors) at 5pm.
By the way, this is a great opportunity to invite your One (someone you've been praying for).
We call it Friendsgiving!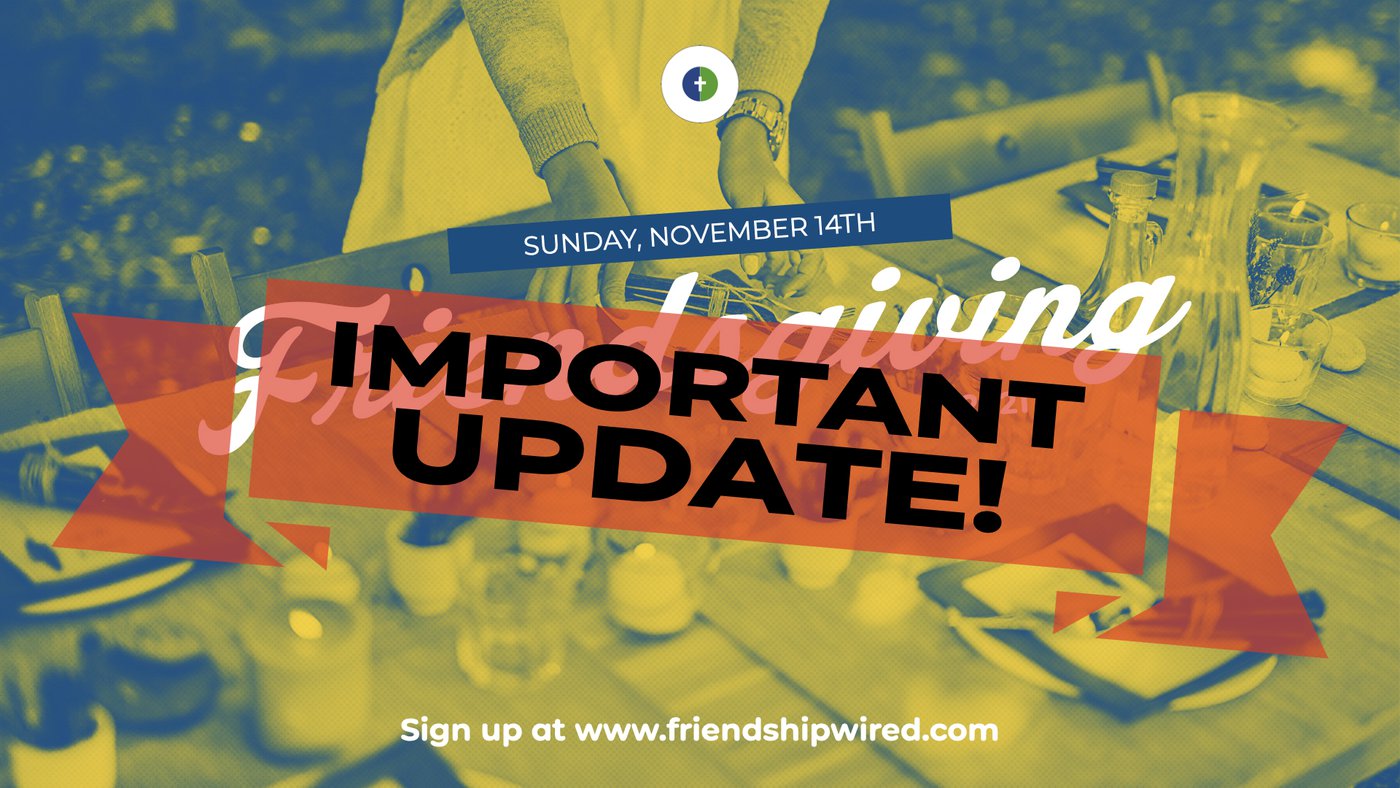 two requests:
Bring your own lawn chairs. (Not longer applicable!)
Please register below to let us know you're coming.
(If you register but cannot make it, please contact us to let us know.)
register for friendsgiving