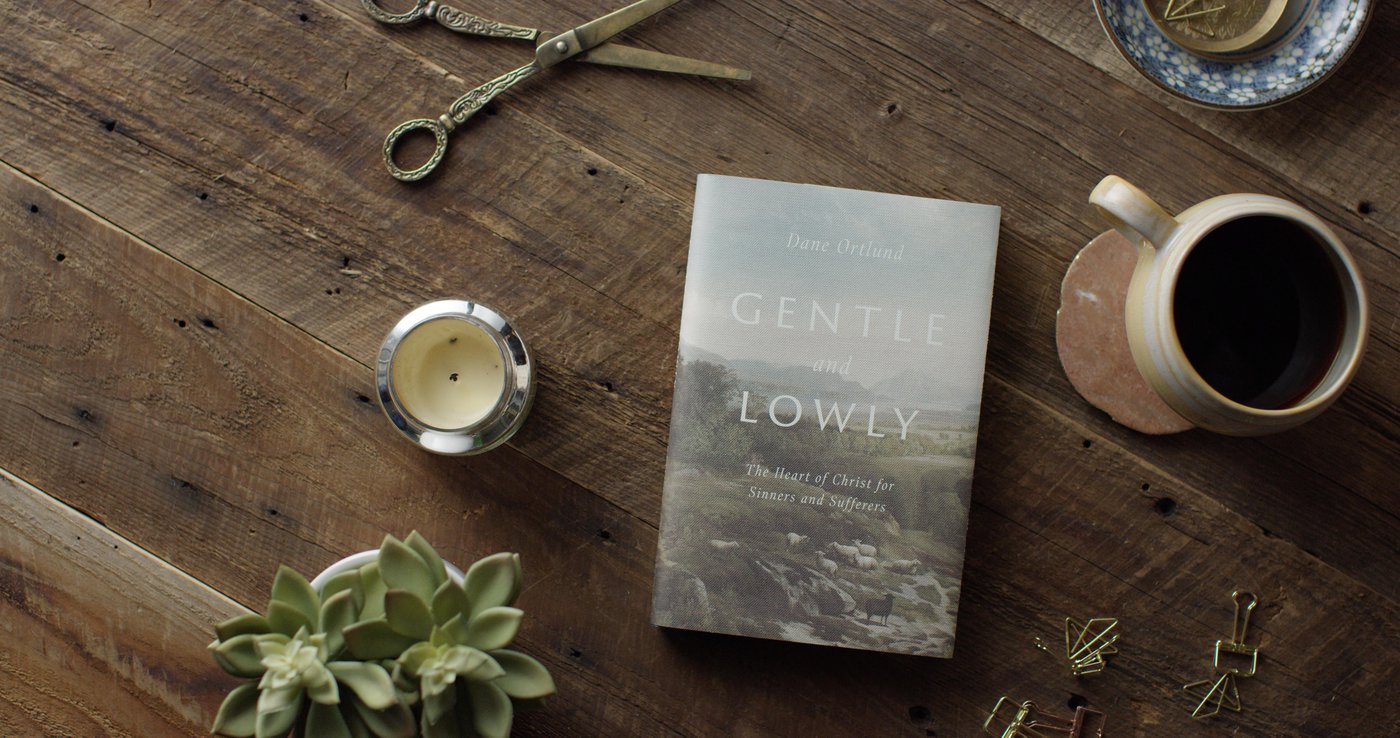 ABOUT GENTLE AND LOWLY
Christians can easily feel that Jesus is perpetually disappointed and frustrated, maybe even close to giving up on them. They know what Christ has done for them — but who is he? How does he feel about his people amid all their sins and failures?
In Matthew 11, Jesus describes himself as "gentle and lowly in heart," longing for his people to find rest in him. This book and sermon series reflects on his words, diving deep into Bible passages that speak of Christ's affections for sinners and encouraging believers as they journey, weary and faltering, toward heaven.
SERMON SERIES
The Gentle and Lowly 10-week sermon series will run from 9/19 to 11/28 (excluding 10/3). Click the image below to access the sermon playlist.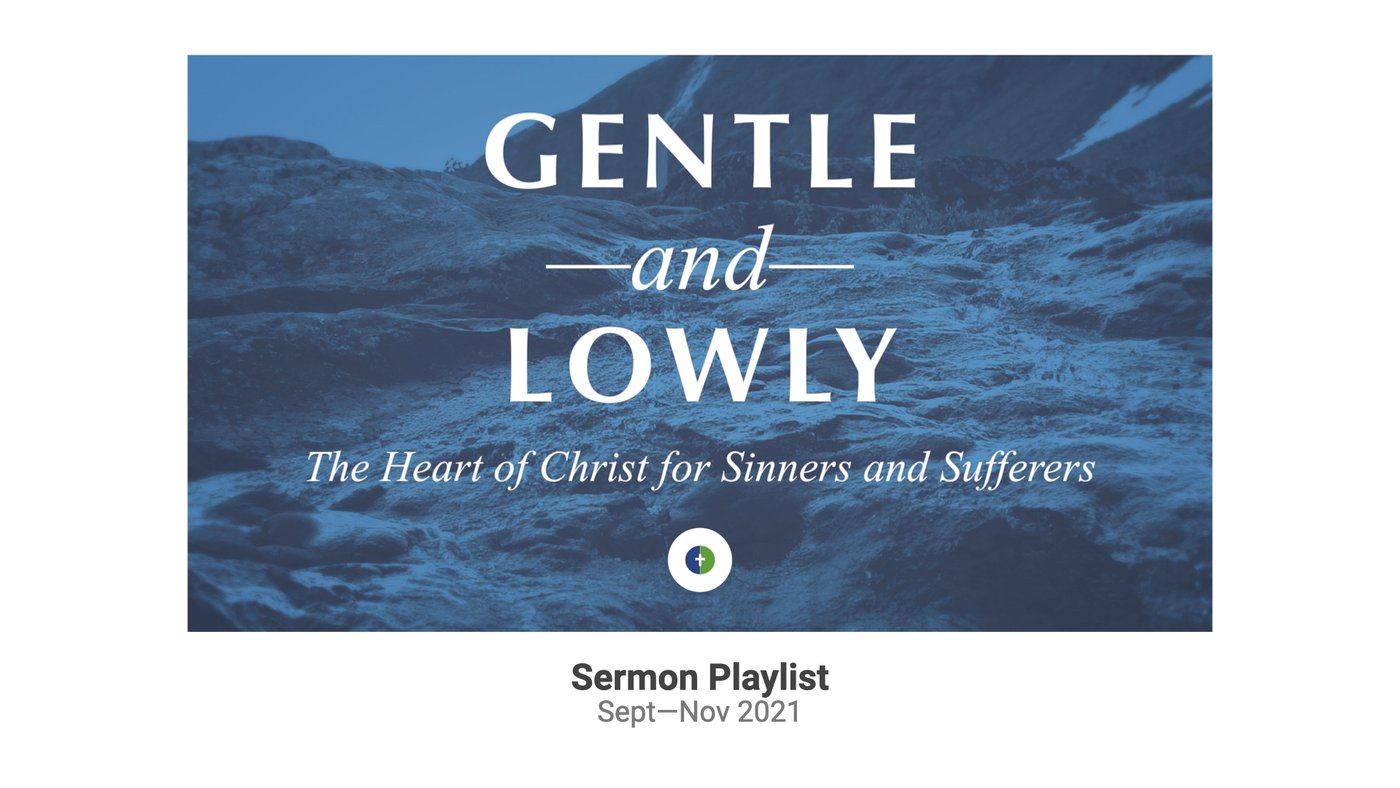 book & STUDY GUIDE
The content on Sunday mornings and in groups will be based upon the book, Gentle and Lowly: The Heart of Christ for Sinners and Sufferers by Dane Ortlund. We have copies of the book, as well as a personal Study Guide, that we can provide to you free of cost (while supplies last). You may obtain these at the Guest Services table in our church lobby, or email Pastor Andrew for alternate delivery (andrew@friendshipwired.com).
The content from each week will correspond with 2-3 chapters from the book. See the schedule below.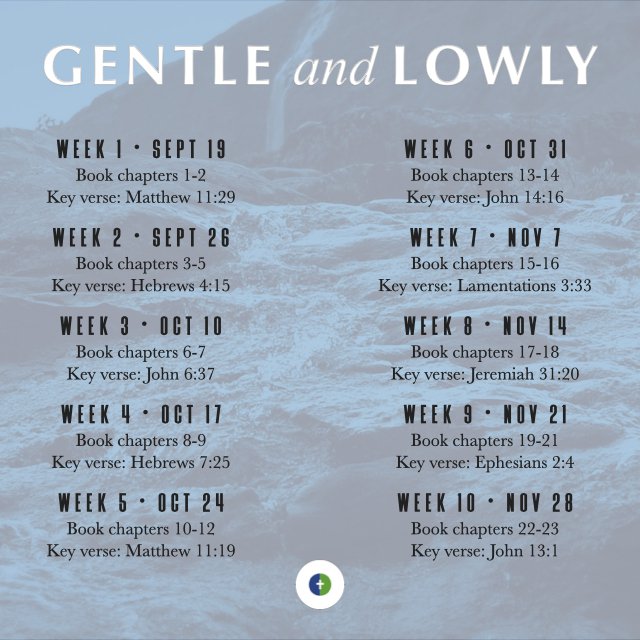 JOIN A GROUP
A great way to go deeper in this study is to reflect on the content with others. Join a Connection Group. Use the content with your existing group. Or grab some friends and start your own group! A group can read through the book, use the Study Guide, utilize a 10-week video series, or any combination of these. If you need help or would like access to the video content to use in a group, please contact Jay Sirmon (jay.h.sirmon@gmail.com).
14-day devotional (READING PLAN OR PODCAST)
Join us for a 14-day devotional starting on Sunday, Sept. 19th, or go through it on your own.
Over the course of 14 days, read passages of Scripture alongside selections from Gentle and Lowly: The Heart of Christ for Sinners and Sufferers and be reminded of the truth of God's tenderness towards you in Christ.
Use the links below to join Pastor Andrew in our group Bible reading plan (via the free Bible app) or to listen to the devotional podcast (via YouTube, 3-5 min. each day). Note: The content in each format is identical.