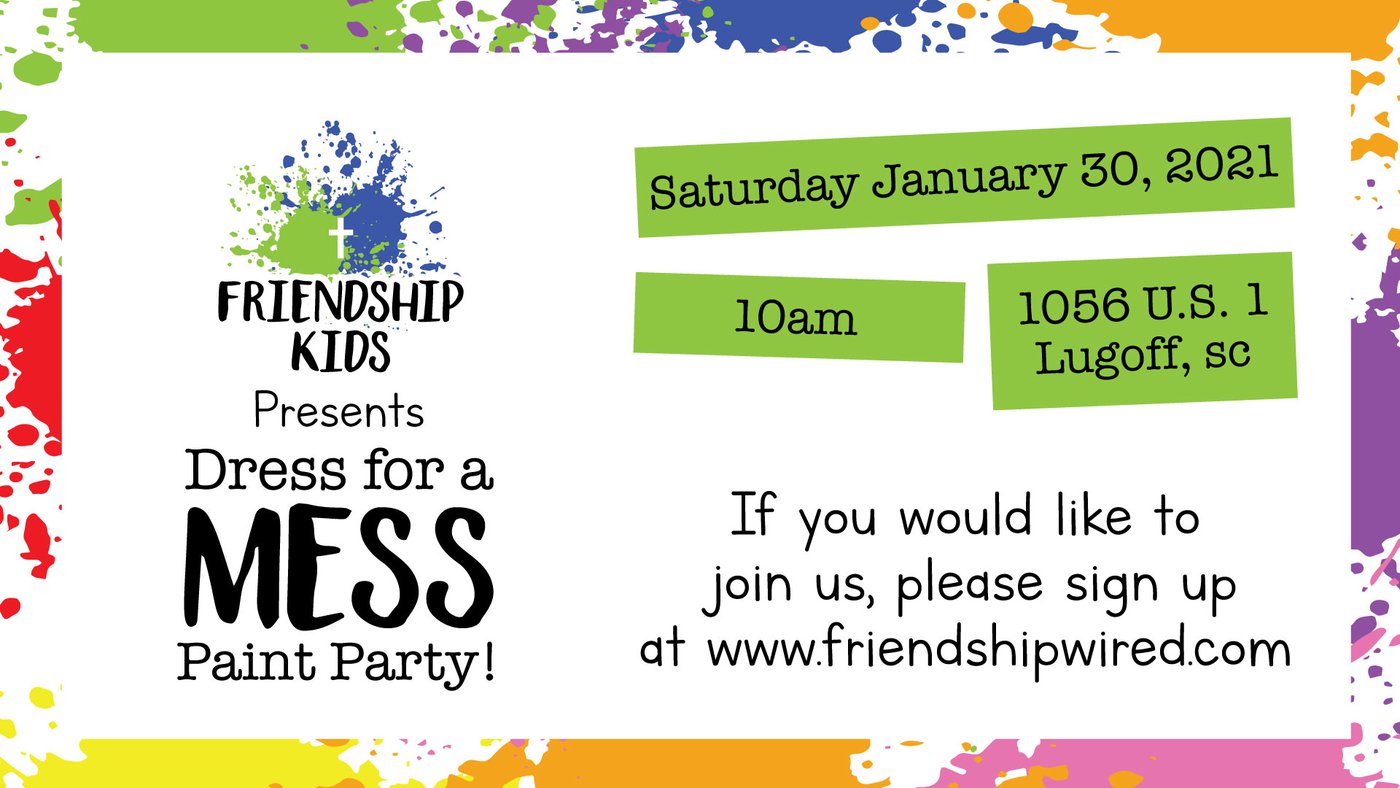 Join us for a fun, messy, and creative way to bring preschool and elementary kids together and teach them more about God using different colors of paint! Each color used in the painting symbolizes something meaningful from the Bible verse John 3:16. Learn more details and sign up below!
EVENT DETAILS
The event begins at 10am at Friendship.
This is open to kids of all ages.
One adult per family must be present.
Snacks will be provided.
We will be using paint, so please dress for a mess!
We will provide the materials, but all paint options selected below are final.