Helping you find full life in Christ is part of our mission. Check it out below.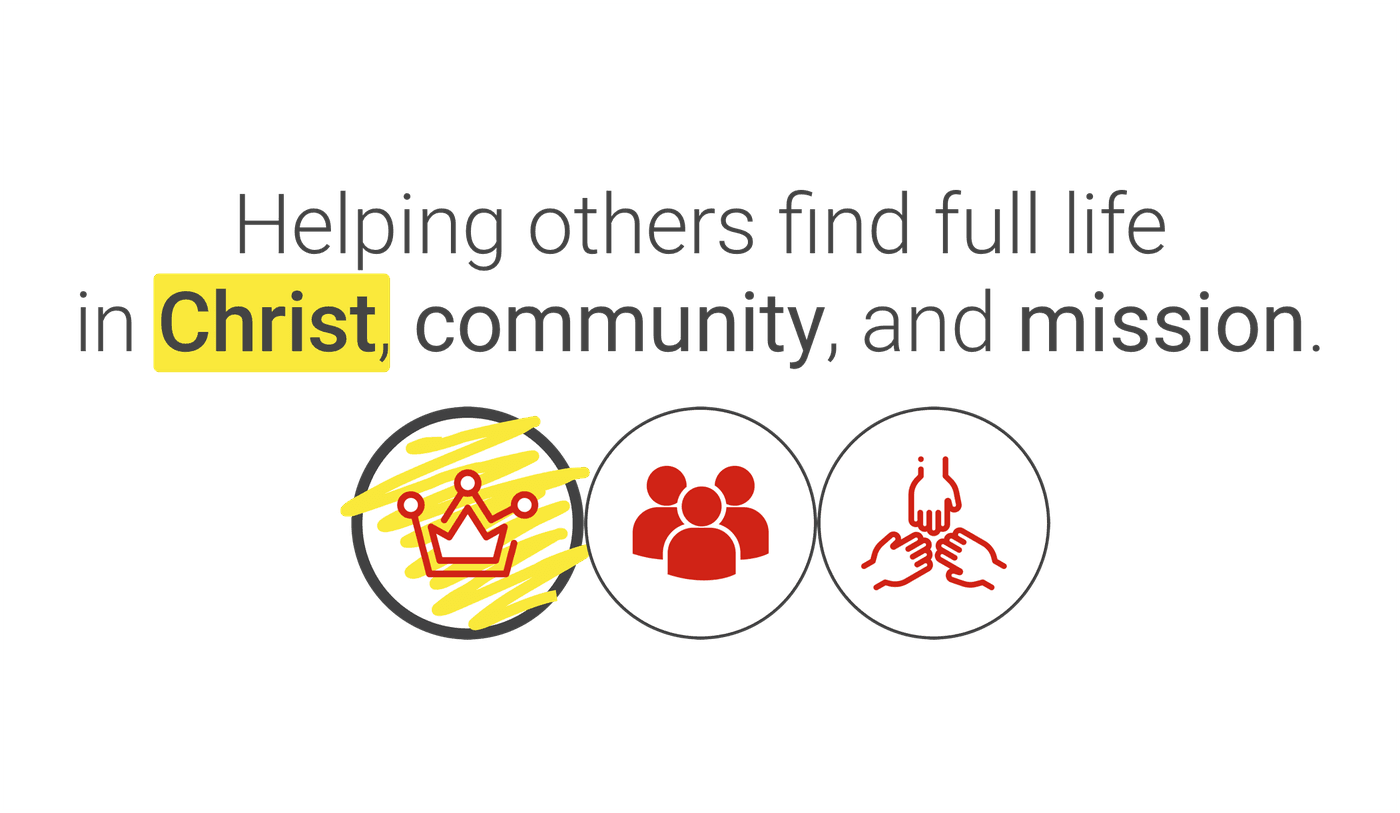 WHAT IS LIFE IN CHRIST ABOUT?
Life in Christ is all about your relationship with God. It has to do with finding your identity in Him more than in your family, your job, your hobbies, your personality, or anything else. This is about growing "to be conformed to the image of his Son," Jesus (Romans 8:29). In other words, it's about becoming more like Christ and more spiritually mature in our faith.
WHAT STEPS CAN I TAKE TO GET ROOTED IN christ?
There are three areas in which you can take big steps in your journey of faith. The first two are one-time decisions or actions on your part: we call them Salvation & Baptism. The third is an ongoing, regular part of everyday life: we call them Spiritual Habits.
Learn more, take a step, or read summary statements below.
SALVATION: This is about our relationship with God. It's a fundamental surrender of your entire self to God. It's not about doing good or being good enough to please God. It's about what Jesus has done on your behalf, in your place, to rescue you, and you trusting in Him alone to forgive you and free you.
BAPTISM: This is about our obedience to God. To be baptized is to make a public declaration to the world that you are a new creation! It says that you have put your trust in Christ, He has forgiven you and made you new, and now you live to follow and please Him.
SPIRITUAL HABITS: This is about our everyday habits that help us grow spiritually. We all have habits in our lives, whether good or bad, big or small. It's been estimated that we spend half our days on "auto-pilot," or doing things out of habit without even thinking about them. Because that is true, it's important that we develop good, healthy, consistent spiritual habits that help us to live rightly and grow in our faith.
other next steps