Helping you find full life in community is part of our mission. Check it out below.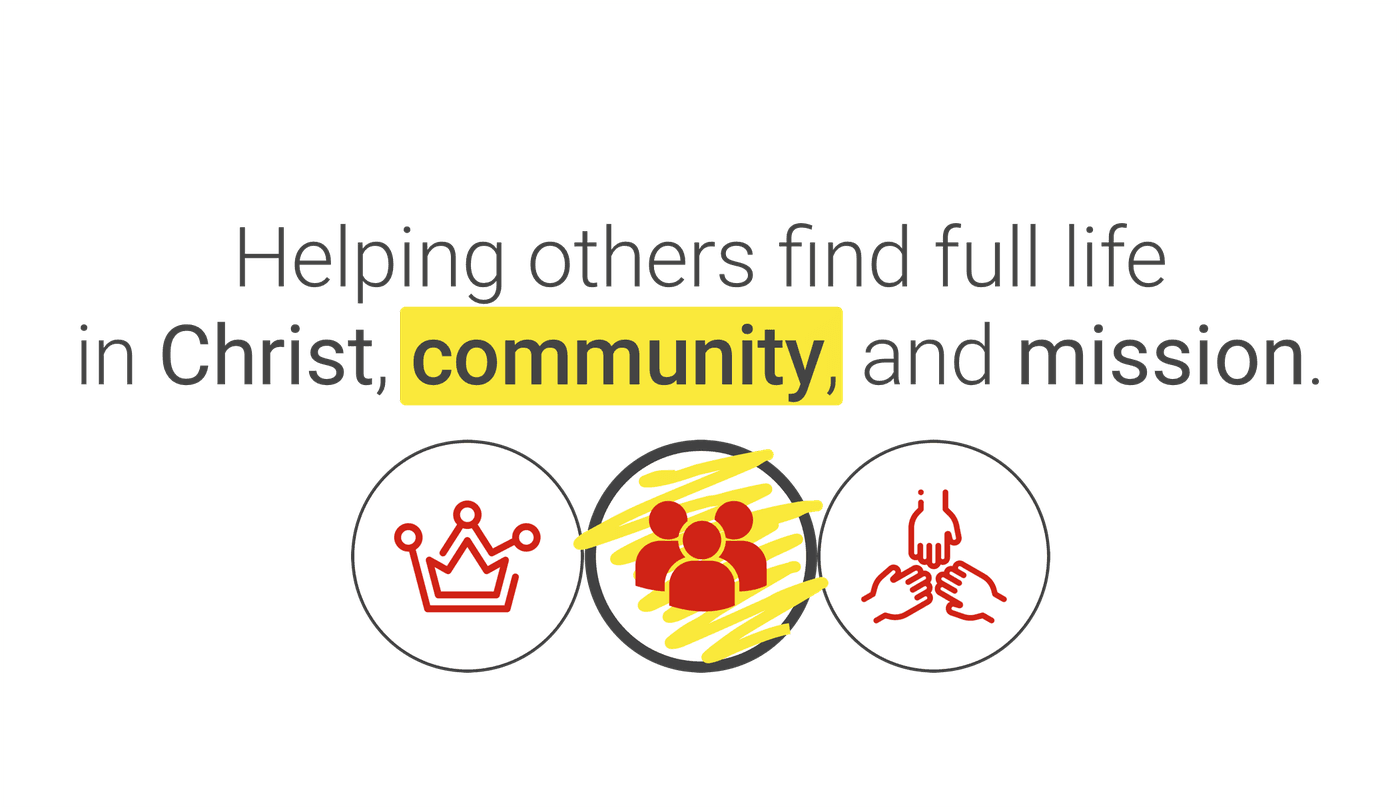 WHAT IS LIFE IN COMMUNITY ABOUT?
Life in community is all about our relationships with others in the family of God. We were designed to be connected in community, not to live in isolation. We need others, and others need us. The New Testament constantly speaks of followers of Jesus as family: brothers & sisters in Christ with God as our Father. We are called over & over to "one another" commands (59 specifically). Love one another, serve one another, encourage one another, bear one another's burdens, and so on. In other words, we cannot grow deeply and experience full life on our own, outside of intentional, committed relationships with others within the body of Christ.
WHAT STEPS CAN I TAKE TO GET ROOTED IN COMMUNITY?
There are a couple major ways we have identified or designed to help you get connected in community. As with all relationships, these steps require commitment, intentionality, and effort. We call these Partnership and Tribes.
Learn more, take a step, or read summary statements below.
PARTNERSHIP: This is about our commitment to God's Church. As you grow as part of God's family, you may grow in your desire and ability to play a bigger part in supporting, encouraging, and participating in all He is doing through the church. To be a partner is to say to the church, "I am all in." But all good partnerships go both ways. And so the church, in return, makes a commitment to support, encourage, and equip you to be all God wants you to be.
TRIBES: Tribes are smaller communities of 10-20 people who gather in homes throughout Kershaw County. Tribes are multigenerational (not limited to one season of life), and gather by geography (by neighborhood or area). They function as the Church, yet are still part of the church (not separate). Our desire is for Tribes to be smaller families of faith who live out the practices of the early church of Acts: devoted to the teaching of the Bible, to one another, to meals together, and to prayer.
OTHER NEXT STEPS