Helping you find full life on mission is part of our mission. Check it out below.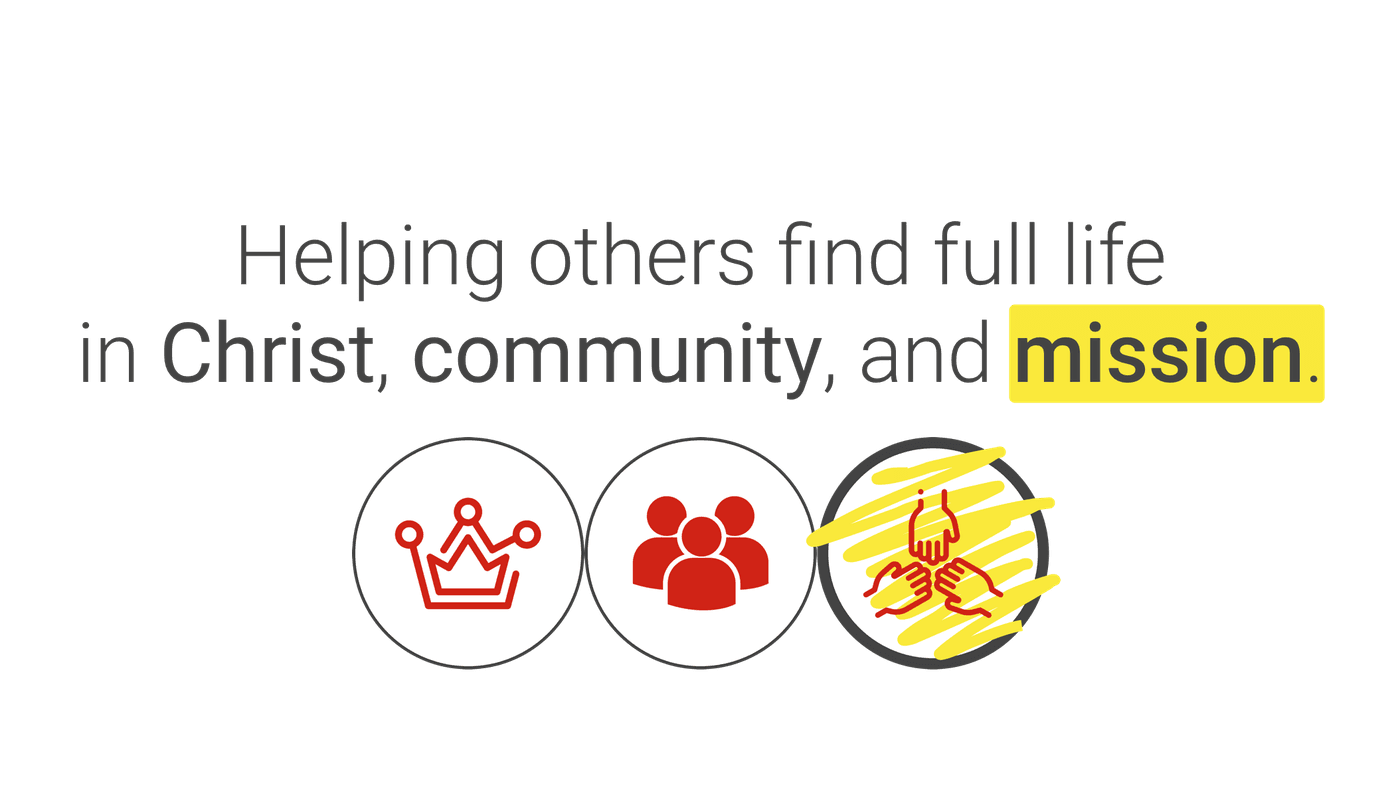 WHAT IS LIFE ON MISSION ABOUT?
Life on mission is all about living out your faith. One of the biggest catalysts for our spiritual growth is putting our faith into action. When we only receive, but never give and serve beyond ourselves, we become stagnant, and our growth gets stunted. On the other hand, healthy Christians serve as channels through which the goodness of God flows out!
Jesus left us to continue the work He started: the work of making disciples. Disciple-making involves sharing our faith and our lives with others. We build into others, declaring the gospel with our lips while demonstrating it with our lives.
Living on mission also includes serving. Jesus said He came not to be served, but to serve others (Mark 10:45). To be like Jesus is to become a servant, incarnating the gospel (embodying it in the flesh for others to see).
WHAT STEPS CAN I TAKE TO GET ROOTED IN MISSION?
Living on mission is difficult to "program" into a church ministry. We are all called to make disciples and serve others in the everyday stuff of life. These aren't meant to be confined to the walls or ministry of the church. You can and should seek to serve those in your home, school, work, etc, and also to share your life & faith. So we want to provide simple tools as well as opportunities to engage in mission.
SHARE: The Bible tells us to always be ready to answer others with a reason for the hope we have. In other words, we should always be ready to point people to Jesus! Below are two helpful tools we love to use to help others understand who God is and how to have a relationship with Him through Jesus Christ.
SERVE: There are 3 ways to serve: Serve the church (weekly serving opportunities), serve the community (local outreach opportunities), and serve the world (global mission opportunities). While you may gravitate towards one area, we think all three are important. Every Christ-follower should seek to be involved in some way in each area, whether through prayer, giving, or serving.
Learn more or take a step below.
OTHER NEXT STEPS