New to Friendship?
Are you new to Friendship? Or maybe you've been around a while, but now you're wanting to get more connected? Or you're interested in joining our church family? Our New to Friendship lunch is for you!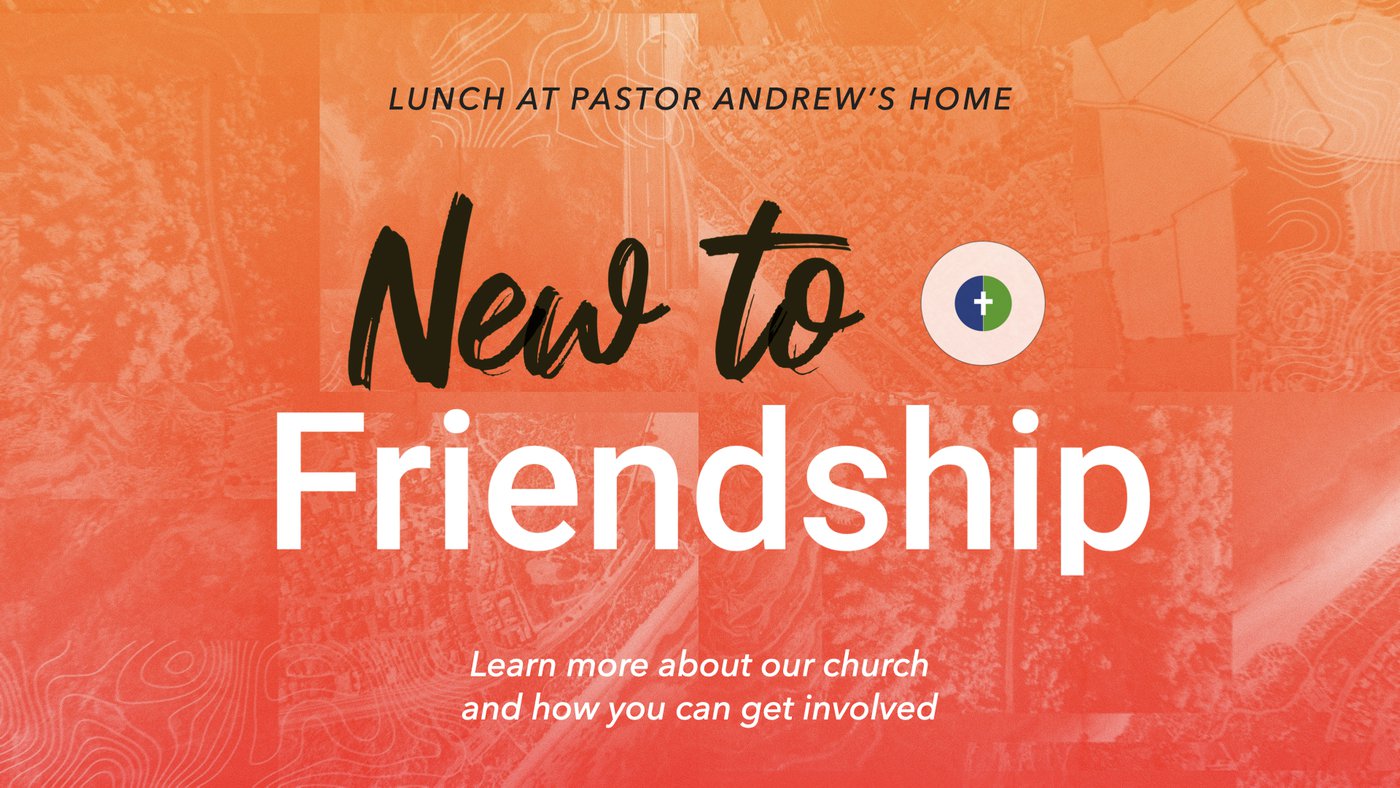 what is it?
During this lunch, we'll answer three basic questions:
Who is Friendship?
How do I get involved?
How can I grow in my faith?
You'll also have the chance to meet some of our staff and ask any questions you may have.
WHEN & WHERE IS IT?
Our New to Friendship lunch takes place every quarter on a Sunday immediately following church. Our next one will be in August 27, 2023. It is held at Pastor Andrew's home (3.5 miles west of church). Lunch & childcare are provided, but please register so we can prepare for you and provide further instructions.
other next steps