There are three primary ways we can serve the world: We can PRAY, we can GIVE, and we can GO.
PRAY: We can pray for missionaries, church planters, and the people they are seeking to reach with the gospel.
GIVE: We can give financially to support missionary work in spreading the gospel.
GO: We can go share the gospel ourselves! Go on a mission trip, or maybe even respond to the call of God to go somewhere around the world as a missionary.
NAMB + IMB
As a church, we partner with and support both the North American Mission Board (NAMB) and the International Mission Board (IMB). These two Southern Baptist entities are focused on reaching North America and the world with the hope of the gospel; NAMB primarily through church planting, church revitalization, and relief work, and IMB through the support of missionaries across the globe.
When you give financially to support the ministry of Friendship Baptist Church, you partner with us in helping reach the nations!
Click on either image below to learn more about how you can Pray, Give, and Go, both nationally & globally.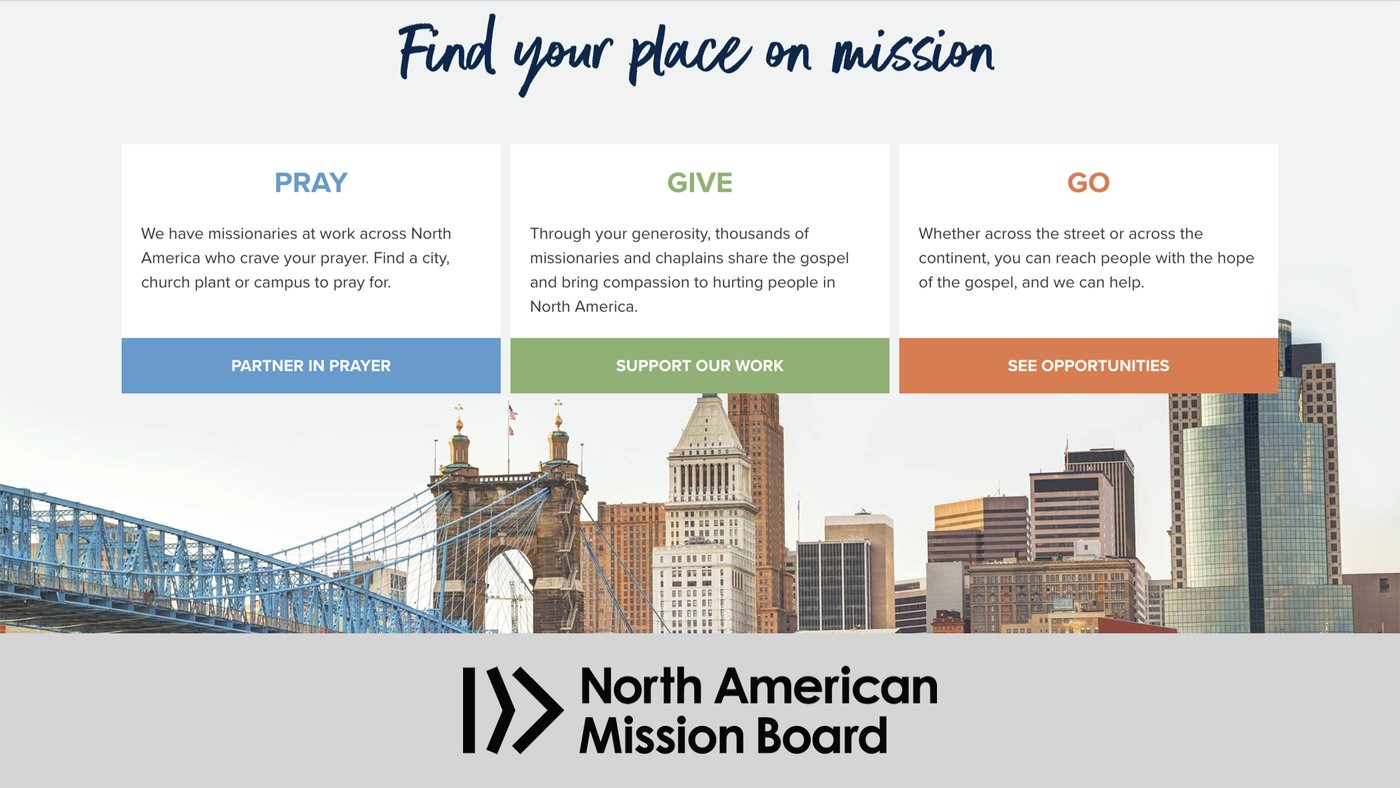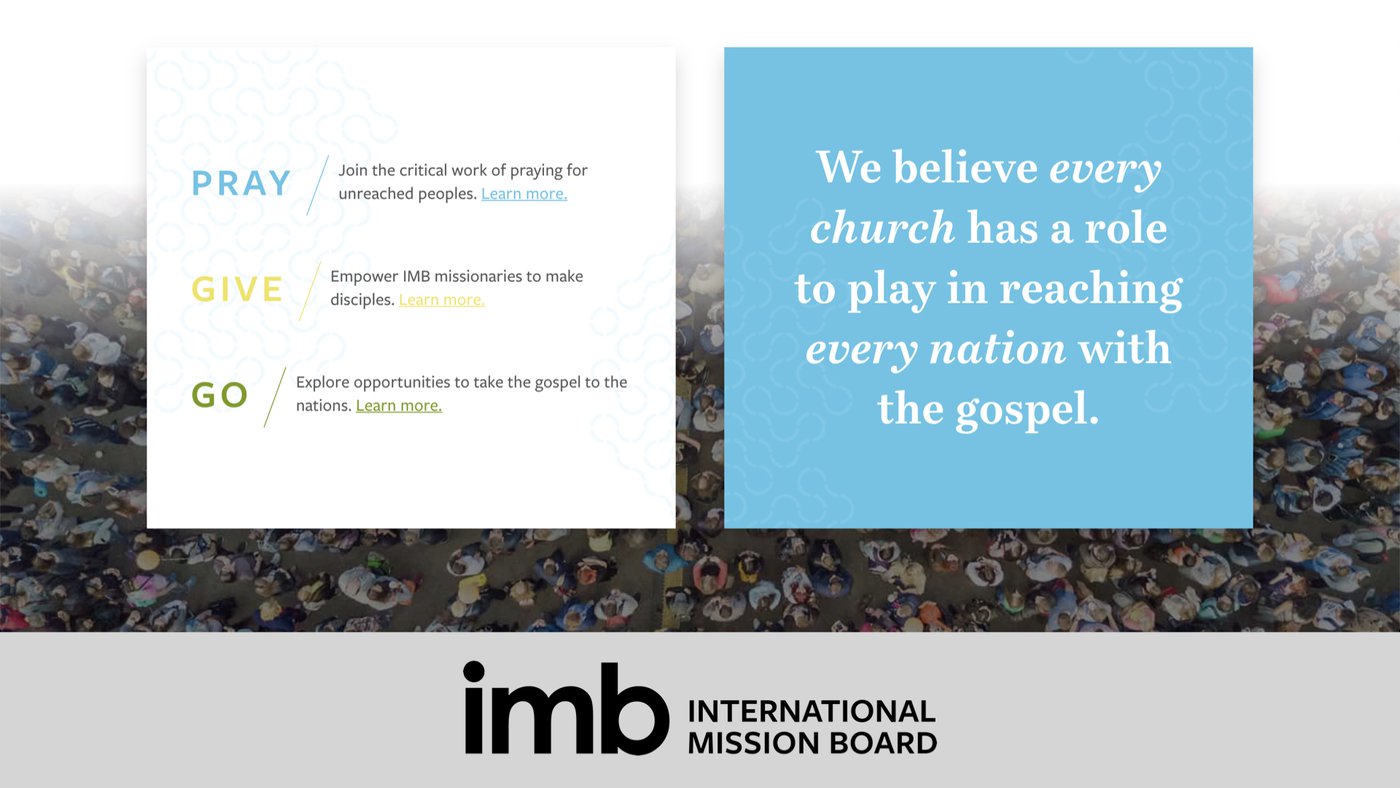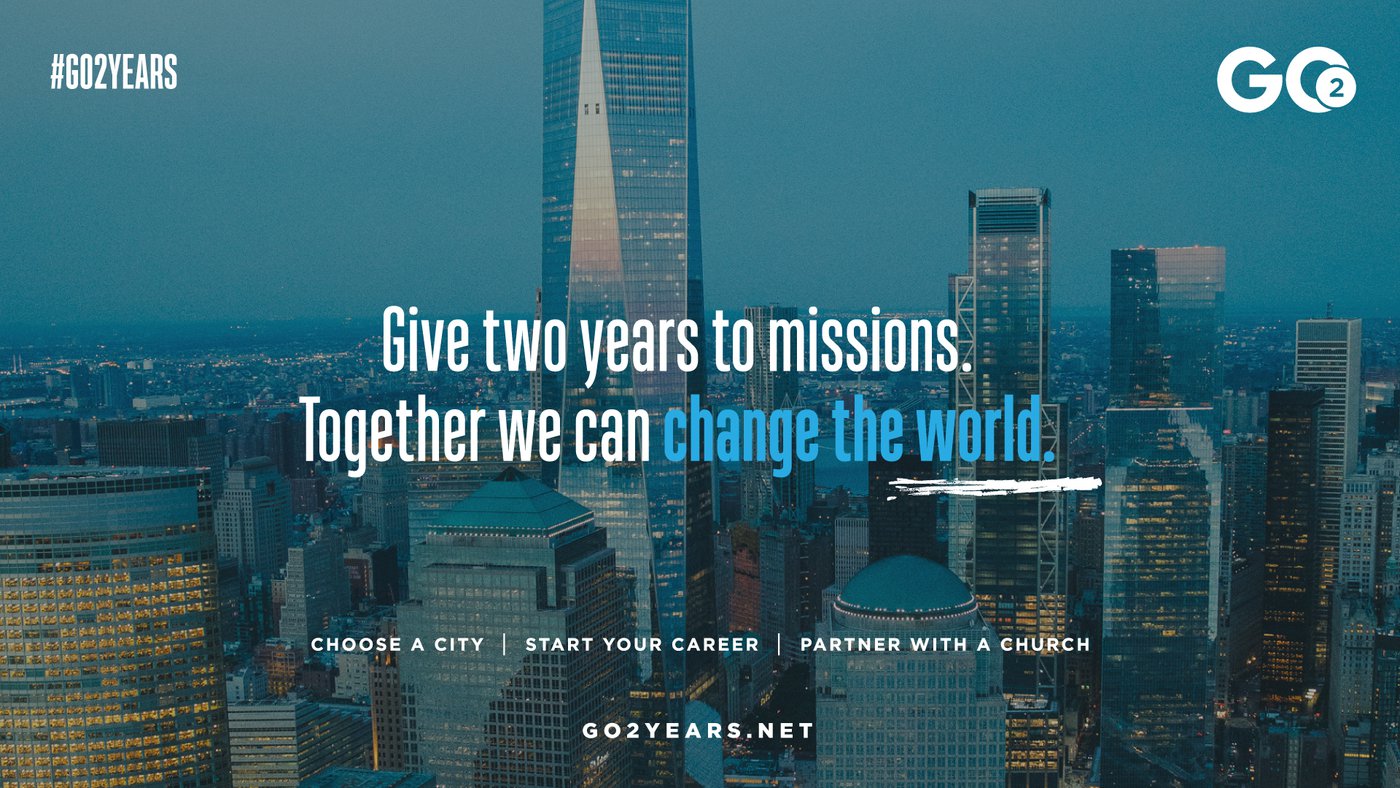 GO2 INTIATIVE - COLLEGE STUDENTS
What if you chose to start your career in a strategic place for the sake of the gospel?
The GO2 Initiative challenges every college student to spend the first two years after graduation living on mission as a part of a church planting team in North America or around the globe.
Check out the info below and prayerfully consider God's call on your life!
Have questions about your call to serve the world?
LIFE ON MISSION