It is more blessed to give than to receive.
Acts 20:35
Because we have so freely received the generous love & grace of God, we have the privilege of being generous like Him in return. As we consistently and sacrificially give of our finances, we support Friendship in the work of ministry here and around the world. Not only do we get to partner with God in spreading the gospel and changing people's lives, but He also changes us in the process.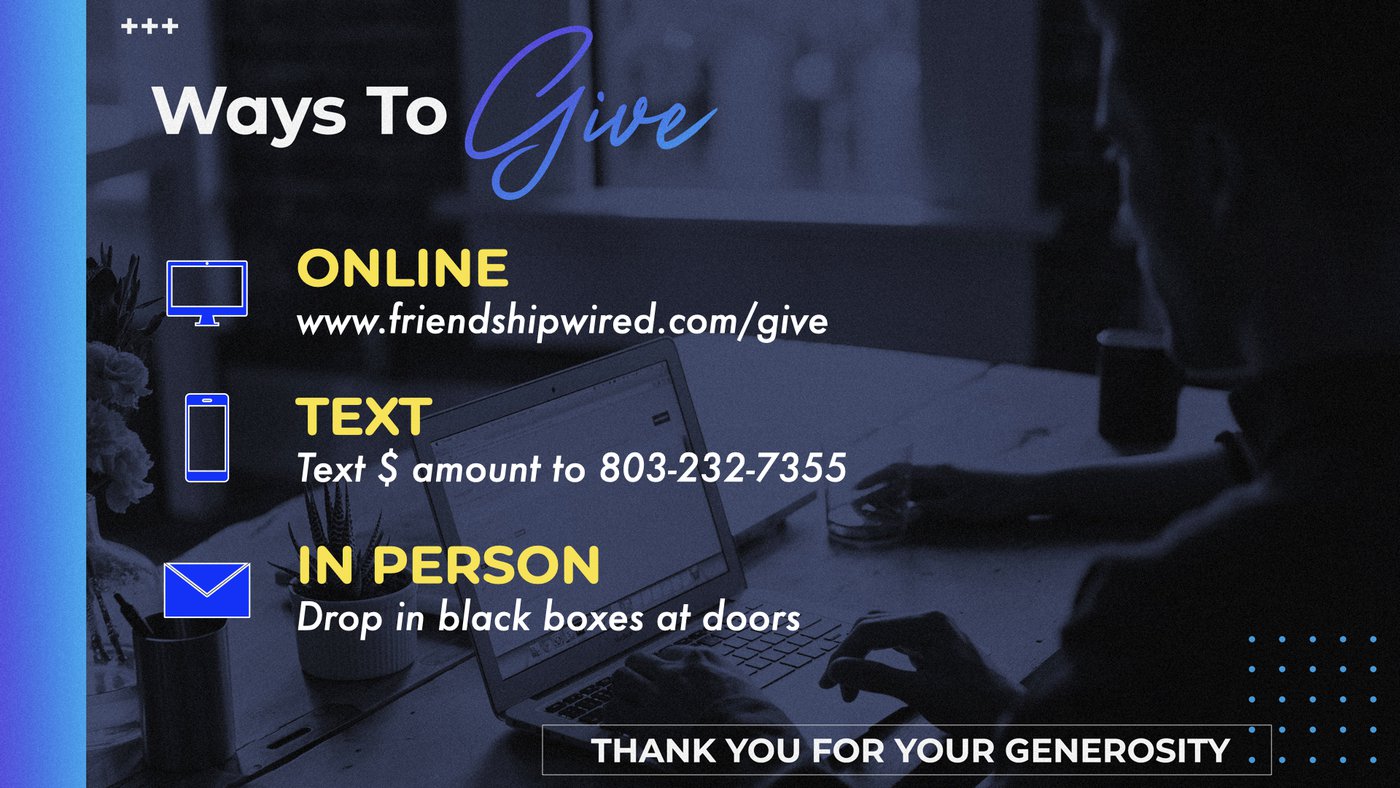 WANT TO LEARN ABOUT OR GIVE TO OUR CHRISTMAS OFFERING?
CONNECT WITH US