It is more blessed to give than to receive.
Acts 20:35
Being the recipients of radically free grace & kindness from God compels us to want to give generously in return. We don't give out of guilt or to appease our conscience; we freely give because we have freely received. It is purely a result of the gospel at work in our hearts! As we consistently and sacrificially give of our finances, we support Friendship in the work of ministry at home and around the world. But not only do we get to partner with God in His work in the world, He also changes us in the process.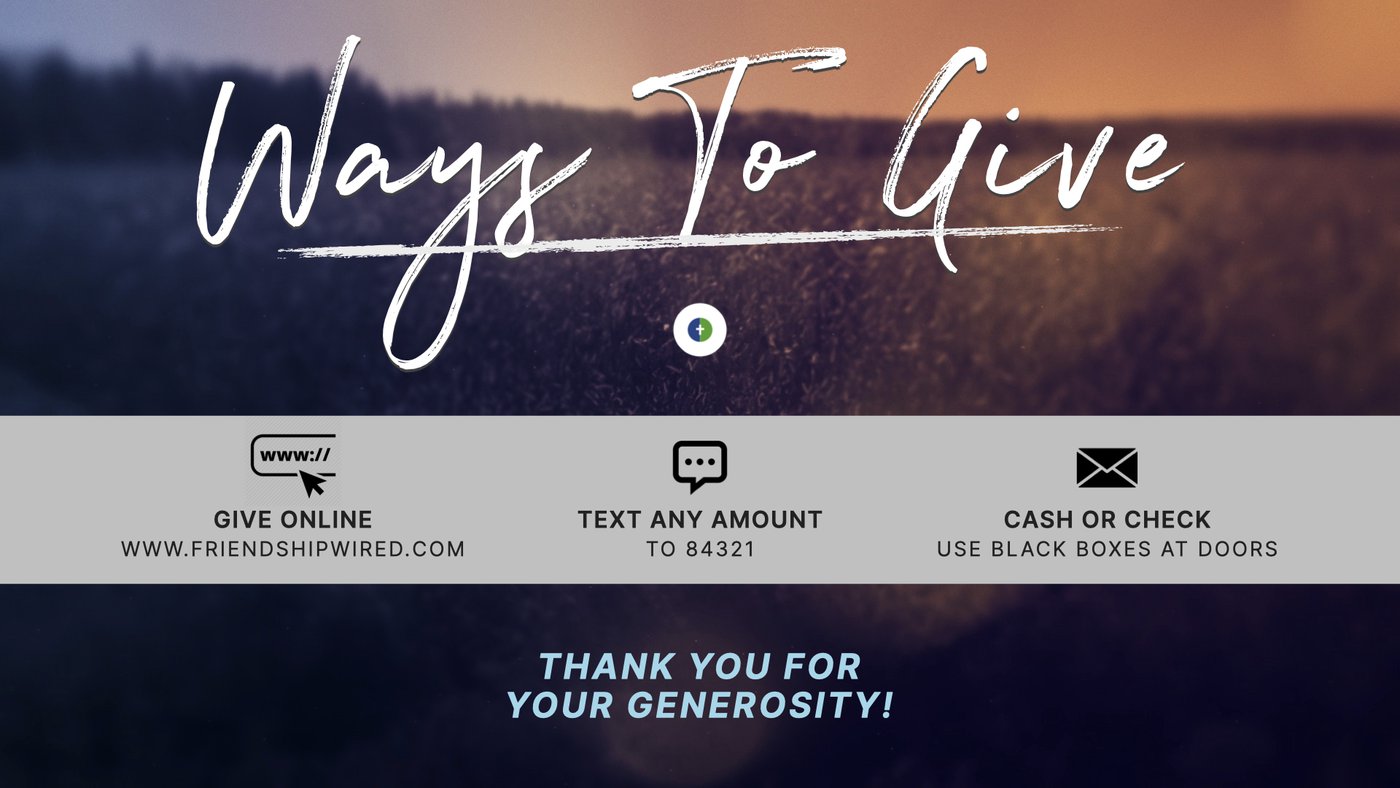 PROCESSING FEES FOR DIFFERENT PAYMENT METHODS
Credit & debit card donations: 2.15% + $0.30/donation
ACH bank transfer donations: 0% + $0.30/donation
The bottom line: When you give by ACH bank transfer, you help us steward your financial gifts better! If you prefer to give by credit or debit card, you may choose to help cover the cost of processing fees.
CONNECT WITH US