What are Groups?
Groups help us connect with others and form biblical community.
We love Sundays! This is the time when the corporate body of Christ (the whole family!) gathers together to worship God. But while Sundays are essential, they aren't sufficient. In other words, we need smaller environments to get to know and connect with others, and to live out the Bible's one another commands. We will never become all God has created us to be unless we get up-close to others who challenge, help, and encourage us. And others need you too!
This is where Groups come in. There are a couple types of groups to help you get connected with others.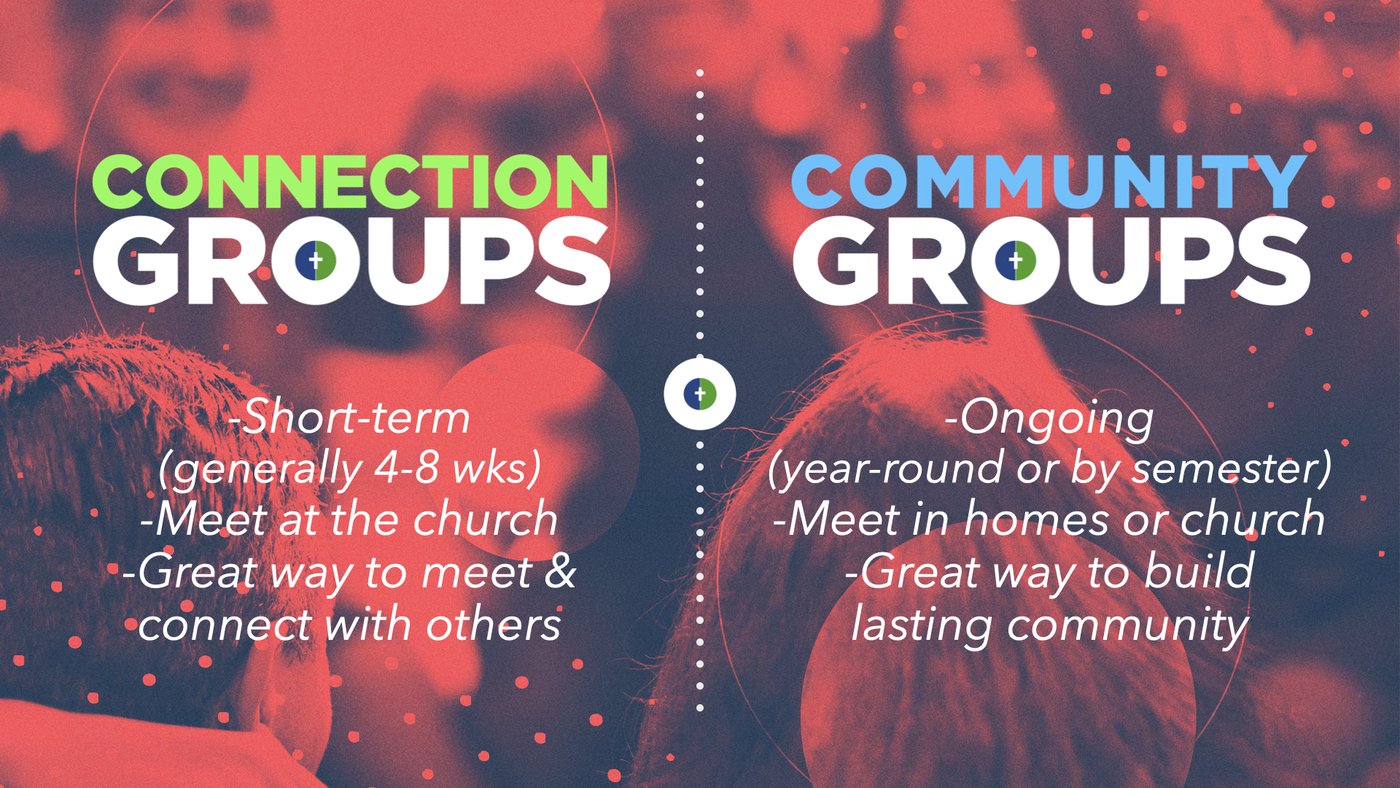 CONNECTION GROUPS
Connection Groups are an easy way to get connected to other folks in our church. These are short-term groups (generally 4-8 weeks long), take place at the church, and are based around Bible study content and discussion. We occasionally use RightNow Media resources, which are also available to you and your family at no cost.
Connection Groups might be right for you if:
you are newer to the church or just exploring
you need or prefer a shorter commitment
you are interested in a particular study being offered
you are looking for a quick way to meet more people at Friendship
CURRENT or upcoming CONNECTION GROUPS
COMMUNITY GROUPS
Community Groups are a great way to get connected in relationship with others. These are ongoing groups (some year-round, others by semester with a summer break), take place in homes or at the church, and are formed around relationships, Bible study, and missional living.
Community Groups might be right for you if:
you're not afraid of commitment (or prefer it!)
you want to know and be known by others
you want to build relationships with a consistent group of people over time
you would like to have a circle of friends to invite others (who need God) into
CURRENT OR UPCOMING COMMUNITY GROUPS
LIFE IN COMMUNITY